Meet Jolyon Hibbins D.C.
(Doctor of Chiropractic). BSc. Hons. Chiro. L.C.C.
All of the Chiropractors that work at
THRIVE Chiropractic
have successfully completed an accredited chiropractic degree. Upon completion of this qualification they are bestowed with the title Doctor of Chiropractic. When we refer to our chiropractors as Dr. Jolyon Hibbins (Chiropractor) for example, the Dr. refers to the Doctor of Chiropractic title and does not mean that our chiropractors are Doctors of Medicine, such as your GP.
Quite simply, I witnessed a miracle.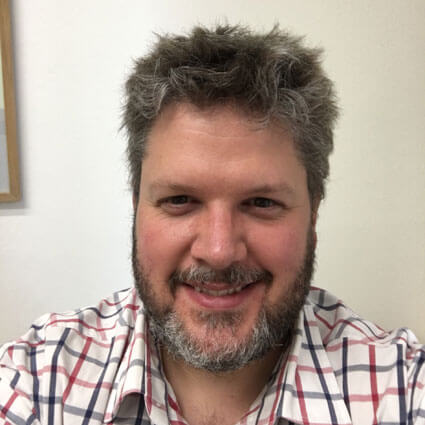 My Grandmother was involved in a bad car accident. She had to wear a steel pelvis, spine and neck brace and was told by the surgeons that she would never be able to walk again without it. As a last resort, my Grandmother sought help from a Chiropractor. It changed her life forever! Within 6 months the steel braces were off and she was back to normal! Needless to say, the specialists at the hospital were dumb-founded.
I had a short but wonderful time with my grandmother because of Chiropractic, which is why I chose to become a Chiropractor.  If I could give others the same chance I had, then that's all the conviction I needed to succeed.
I graduated with honours from the prestigious Welsh Institute of Chiropractic in 2007 and have never looked back!
Education
What many don't realise is that a Chiropractic degree programme is almost identical to a medical degree.  So rest assured, when you visit a Chiropractor, you are seeking help from a highly trained and competent professional.  I studied hard for 5 years, learning about anatomy, physiology, neurology, pharmacology, nutrition, diagnostics, imaging, pathology and more. It really was a life changing experience. I found neurology fascinating; the extremely complicated way in which our body communicates with itself so that we may be alive and be healthy. I was also interested in Pharmacology. The way in which we develop chemicals to help in cases such as cancer, diabetes etc. I concluded that yes, medication does save lives, but conversely, it also got me thinking – is it always necessary? A controversial question with an equally controversial answer!
One thing I came to realise is that we really do need to be more responsible with our health and for our health choices. After all… we only have one body and one life!
Areas of Interest
My passions in life are my family, Chiropracitc, clay pigeon shooting and sailing.
EXPLORE CHIROPRACTIC »
Family
One thing I do know, is that I wouldn't be where I am today without my family. Family is such a precious gift and should be nurtured and cherished. Throughout my life, I have found that it is family that picks you up during the bad times and family which celebrates with you in the good times.
In 2015 I married the girl of my dreams and in 2017 we were blessed with our beautiful daughter, the greatest joy of our lives and our greatest lifetime achievement!
Enough about me! I want to know more about you! Contact us to make an appointment today. We can discuss your problems and your health goals. Let's get on the road to helping you "do well and be well!"
---
Jolyon Hibbins DC | 01778 309811